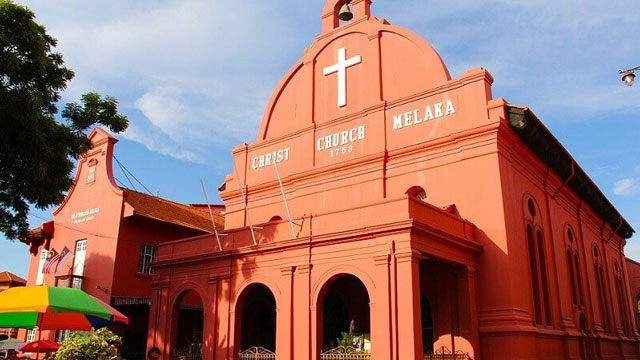 Church of Christ in the way the Church was built in the year 1741 to be completed in 1753. This medium size Church Book is a solid stone building with church architecture in the Netherlands. In addition to act as worship and Protestants, there are several dignitaries and clergy who was buried in the space of this church.
Gereja Christ, Jalan Gereja, Bandar Hilir, 75000 Malacca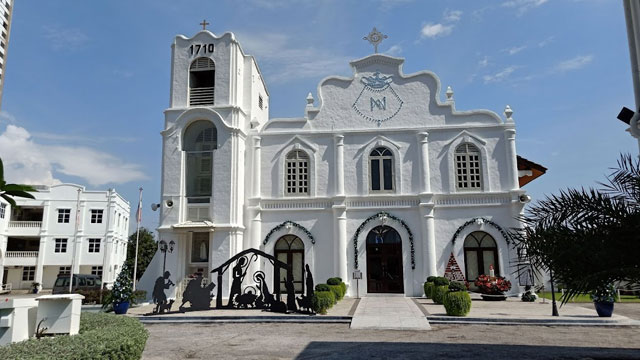 St Peters Church is one of the oldest Catholic church in Malaysia. It is located at Jalan Tun Sri Lanang (formerly known as the Treasurer of the road). it was built around the year 1701, organized by the Administrative Bishop in Macau, aims to spread the Christian faith to the Catholic residents. This church site was contributed by a Dutch speaker who was named Franz Amboer mark the end of hostilities understanding of the Catholic Church building in Malacca. The design of the church is similar to the design of the church in Portugal.
166, Lorong Bendahara, Kampung Bukit China, 75100 Melaka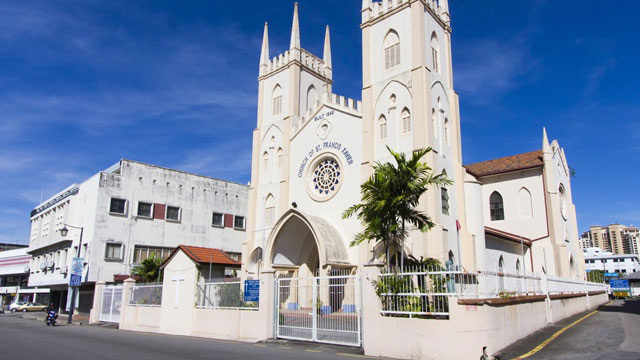 Church St. Francis Xavier
St.Francis Xavier Church is located between two streets of Admiral Street and Church Street, was built in Book 1849 church built on the site by Fr.Gasper de Cruz in 1553 after more than 40 years the Portuguese conquered Malacca. The church is known as the Dominican Conven of Our Lady of the Rosary. The church was named as the church St. Francis, named after a well-known priest Fr.st. Francis Xavier. It is built like the Cathedral of St.. Peter in the south of France which has 2 tower and is one of the oldest Catholic church in Malaysia is further used to this day.
12, Jalan Banda Kaba, Bandar Hilir, 75000 Melaka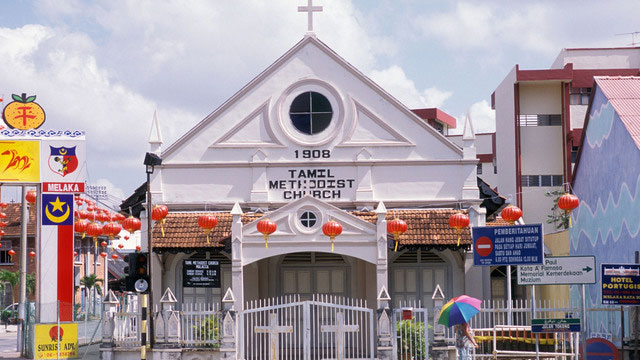 Tamil Methodist Church which was built 100 years old in 1908, originally as a feature of the historic buildings still remain until the present day. The earliest Methodist Church in Singapore was built daripasa donations collected by the U.S. 5,000 of the four races namely Chinese, English, Tamil Baba and embracing the teachings of the Methodist in Malacca. Donations effort was led by Bishop William F. Oldham.
Jalan Tokong, Kampung Tiga, 75200 Melaka